New boards are made on machines that create cold solder joints, leading to failures....Rebuilds have the hands-on attention and care of experienced, qualified technicians.
Our ESB Tanning Bed Circuit Board Repair Technicians have over 20 Years of experience repairing Printed Circuit Boards...Specializing in ESB Tanning Bed Timer boards!
Send us your blown ESB timer board...We will rebuild and test it 100% before shipping it back to you!
You can purchase ESB Tanning Bed Timers that have already been rebuilt if you don't want to wait!

ESB replacement Timers have had part numbers such as:
600110, 600220, 600028, 600029, 600030, 600031, 600032, 600033, 600034, 600035, and 600036.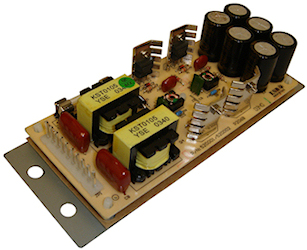 ESB replacement Ballasts have had part numbers such as:
520000, 520001, 520002, 520022, 520005
and also were marked "P/N:520001/520002 P206B"
*Rebuilds for ESB ballast are on hold!