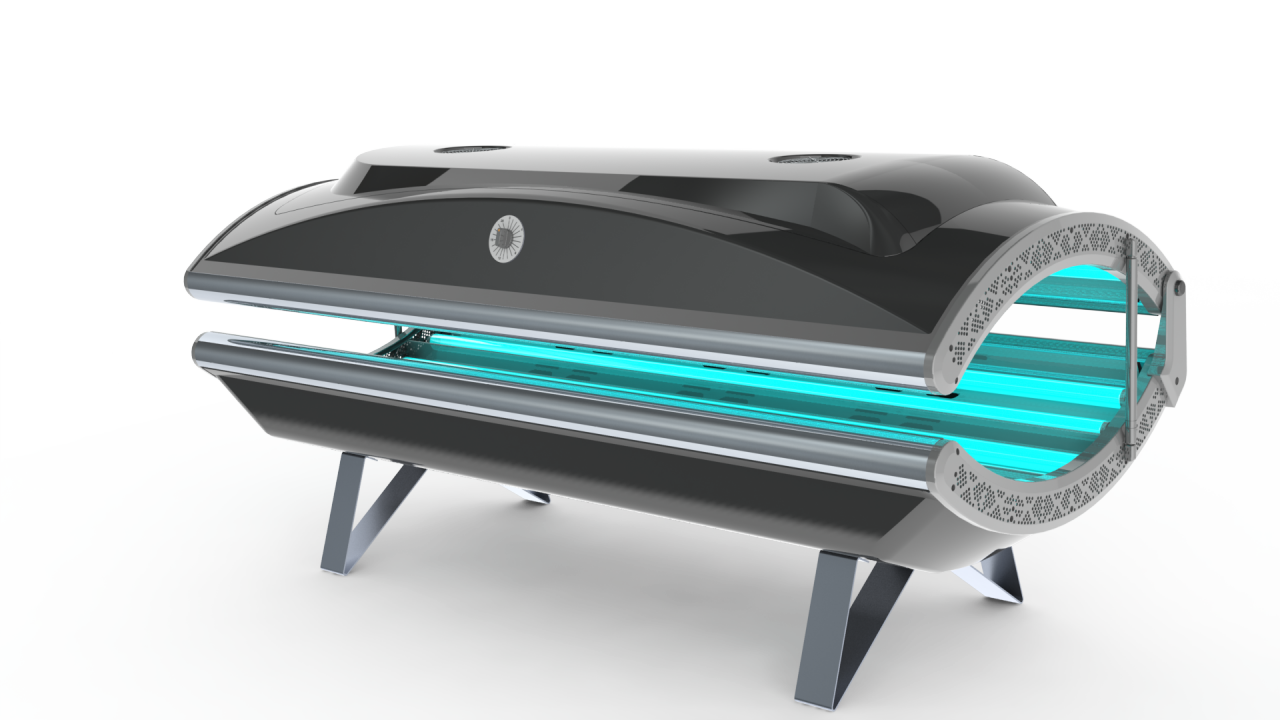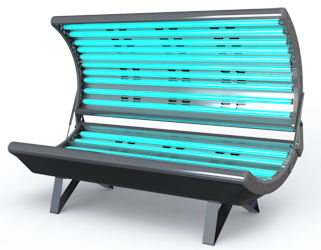 ESB Galaxy 18 Tanning Bed
Style: Tanning Bed - 20 minute
Color: Black Pearl & Silver Trim
Tanning Lamps: 18 Apollo HP Tanning Lamps
Timer: EZ Dial - 20 minute
Dimensions: H 34 x W 30 x L 76
Electrical : 120 volts / 15 amps
Consider A Galaxy Sun System 18 Lamp Tanning Bed – Great Performance & Price!
If budget and price are your primary concerns when shopping for a home tanning bed…do you really know what you're getting when looking at garage sale / online used tanning bed or deep discounted home tanning bed so called deals.
Always ask yourself, when the deal is just too good to be true, then you should just walk away. Do yourself a favor, invest a few extra minutes of your time, and it may substantially save you money today and tomorrow. Shop and Compare Before You Buy!
Have peace of mind knowing that all Galaxy Sun Systems are manufactured with ESB's superior standards offering excellent quality and unmatched performance. That's why ESB Tanning Beds is the #1 choice in home tanning and proudly made in America! Don't Settle For Anything Less!
Select Series: Galaxy Sun System 18 Tanning Bed Technology
Galaxy Sun System 18 lamp tanning bed gives you all-around perfect tanning experience, perfect price
Total 18 high performance 20 minute tanning lamps with 1800 watts tanning power
10 canopy lamps / 8 bench lamps: designed just like a commercial tanning bed with 2 extra lamps in the canopy
Specially formulated Apollo tanning lamp with 1,000 hrs lamp life
Standard feature: High Gloss / Mirror Finish Reflector - increases tanning power up to 25%
Total Body Cooling System: quiet, comfortable totally enjoyable
Premium Warranty
ESB Green Energy Approved - no special wiring required, easily plugs into 120 volt house hold outlet
Get essential Vitamin D, naturally from just the right amount of healthy UVB light.
Now Does It Make More Sense The Galaxy Sun Systems 18 Lamp Tanning Bed…Offers Both Great Performance & Price!
Be Healthy, Tan at Home, Get Vitamin D...Naturally with ESB!

To receive your instant email with current PRICING on NEW ESB TANNING SYSTEMS,
please enter your name and email address, then click "Send". We do not Spam! Thanks!